The Health & Wellness Program at Londonderry
At Londonderry, we believe that aging in place is about our resident's growth and development. Total wellness is key to longevity and quality of life. Londonderry is committed to residents maintaining wellness and an active lifestyle. The wide array of programs and activities at Londonderry address the International Council on Active Aging's seven dimensions of wellness. Londonderry residents enjoy:
Physical Health – Exercise classes and a YMCA membership to enjoy water aerobics, yoga, tennis, and more
Social Health – "Bubbles" Happy Hour, parties, games, and activities
Spiritual Health – Meditation classes and weekly transportation to area church services
Intellectual Health – Book Clubs, discussion groups, and engaging lectures
Vocational Health – Volunteer service at one of the community's vibrant non-profit organizations, as well as on Londonderry's Board of Directors
Environmental Health – Preservation of Londonderry's wetlands, generating wind power through Londonderry's wind mill, recycling, and efficiency improvements
Emotional Health – Memoir writing workshops, classes, and more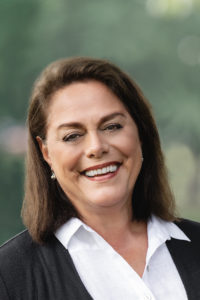 As the on-site Health and Wellness RN, I feel fortunate to be part of Londonderry's progressive approach to its Holistic care of the residents. Our program provides assessment, intervention and prevention, ensuring our residents safety and the highest quality of life.
— Lorraine Flisher
Director of Health & Wellness

Benefits of the Health & Wellness Program
On-duty nurse 5 days a week and nurse on call 24 hours/day, 7 days/week to address residents' health concerns and issues
Specialized exercise programs at the YMCA and an on-site personal trainer and Five Elements of Fitness exercise program
On premises medical care during emergency
Assistance with physicians' referrals and other professionals
Coordination of care between hospital and home
Blood pressure monitoring
Sick calls and assessments
Health Education
Annual Fall Risk Assessments, Safety Checks, and Health & Wellness Assessments for each resident – updating diagnoses, physicians' names and emergency contacts
Higher Levels of Care
Should Londonderry residents require a higher level of care, our Health and Wellness Program, in partnership with Home Instead Senior Care® and BrightStar Care®, provides support which enables them to remain in their own homes. Residents experience peace of mind knowing that assistance will be available as their health care and daily living needs change. The program is tailored to short term needs, including services for post-hospital stays or illness, as well as long-term needs, such as osteoporosis, loss of eyesight, or Alzheimer's/dementia. A registered nurse is available 24 hours a day for emergency calls through the Health and Wellness Program.
When Londonderry residents need a greater level of care, there are assisted living and extended care facilities (palliative care) nearby. In addition, Easton is home to world-class healthcare facilities with the University of MD Shore Regional Health.
Last year, when my husband fell, Londonderry's security came immediately. And just last week, I called security because I blew a fuse and Londonderry's security team was there in a jiffy! And my kids, my kids love the Londonderry campus. I think they are at ease knowing my well-being is cared for I am relaxed, secure and happy thanks to Londonderry!
—Dianne Laukenmann, Londonderry Resident since 2013
As you know there are many decisions when choosing a retirement community. Due to my Daniels health, wellness programs were high on our list of needs. Having an RN on call was a top motivating factor in our decision to choose Londonderry. Also, the exercise classes were available for all levels. Residents receive a Y membership plus on campus programs. Including Monthly lectures on topics related to health and wellness.
—Helen Pritchett, Londonderry Resident since 2017