Retirement living at it's best
Life at Londonderry is more than enjoying maintenance-free living on our waterfront campus. The real joy of life at Londonderry is being part of a vibrant community that supports an active lifestyle and sense of belonging for every resident. Our full-time Activities Coordinator works with our resident-led Activities Committee to develop a community calendar of on and off-campus events including fitness classes, holiday celebrations, outdoor farmers markets, car shows and excursions for shopping and dining.  
All the activities at Londonderry support the International Council on Aging's seven dimension of wellness – intellectual, physical, social, spiritual, vocational, emotional, and environmental wellness. We may not have the fountain of youth, but we do have a fountain of knowledge when it comes to senior wellness! 
Londonderry Happenings: Our Latest Issue
Londonderry Happenings: Archived Issues
* While all these activities take place at Londonderry, they don't all take place on the same day. The activities timeline is used as a marketing tool. Please see the Londonderry happenings for the exact dates and times.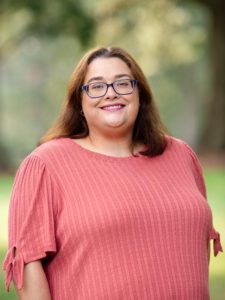 Event planning has been a rewarding part of my professional life for the past twenty years. There is nothing better than seeing the happiness and smiles from residents when they have enjoyed an event or program organized by our team.
I share Londonderry's commitment to a holistic approach to wellness, and I believe wholeheartedly that people thrive when they feel good.
At Londonderry we care for the whole person, so we're not just focused on physical health. Our events and programs also support mental, social and emotional wellbeing so residents feel good and know they are a valued and important part of our community.
We feed the mind and spirit through music, theatre and literature programs and promote movement and stability in our Yoga, Balance, and Exercise classes. We also encourage residents to volunteer and host on-campus service projects to nurture one's sense of purpose.
Ultimately, laughter is the best medicine, and our programs are planned to spark joy for all of our residents. Laughing together builds a sense of camaraderie that is essential to a healthy community!
— Erica Hardeo
Activities Coordinator