Easton, Md. – Londonderry on the Tred Avon is pleased to welcome Pat Lewers and Ron Bollman to its Board of Directors. Resident board members are elected to their positions by Londonderry Stockholders at the annual Meeting in August. The Londonderry Board of Directors is comprised of residents and community members. Members of the Londonderry Board of Directors volunteer their time to provide guidance and strategic direction to the cooperative and its management team.
"We are looking forward to working with Pat and Ron on the Board," said Irma Toce, Londonderry's CEO. "We are very fortunate to benefit from their leadership and experience as we continue to make Londonderry the premier senior living community on the Eastern Shore."
After previously serving on Londonderry's Board, and as a past President, Pat Lewers returns to the Board of Directors where she has been elected to serve as Vice President. Lewers moved to Londonderry in 2013 after living on Baileys Neck Road in Easton for 25 years with her husband, Dr. Ted Lewers. Together, they have three daughters and four grandchildren. Pat graduated from the University of Maryland and taught fourth grade in Baltimore before raising her family full-time. She is an active member of the Mid-Shore community and has volunteered countless hours with the Easton Memorial Hospital, Talbot County Garden Club, Talbot County Historical Society, St. Mark's United Methodist Church, and organizations that support individuals with Alzheimer's Disease and Dementia.
Ron Bollman and his wife, Jane, moved from Towson to Easton following Lon's 39-year career with Bethlehem Steel at Sparrow's Point, where he retired as Chief of Technology. They lived in Easton's historic district for 22 years before moving to Londonderry in 2021. Bollman is a very active member of the community: volunteering with the Easton Historic District Commission, Historic Cemeteries of Easton, Talbot Historical Society, Town of Easton Tree Board, Trappe Landing Farm & Nature Sanctuary, Eastern Shore Land Conservancy, Shore Rivers, Chesapeake Bay Maritime Museum, Talbot County Public Works Advisory Commission, and Christ Church.
Since moving to Londonderry, Bollman has been a member of the Landscaping Committee, the ad hoc committee, wine-making group, and the beer-making group.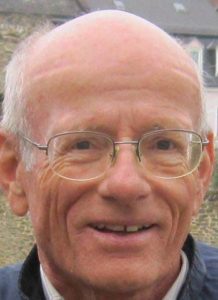 Londonderry on the Tred Avon is pleased to welcome Pat Lewers and Ron Bollman to its Board of Directors.